Western Security Bank Division Information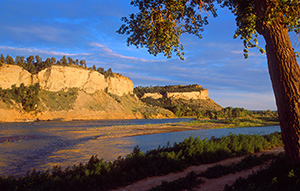 Western Security Bank is a full service, community focused organization serving those who live and work in the greater Billings, MT area. With conveniently located branches and support teams nestled in between the Rims and the Yellowstone River, there is sure to be a Western Security Bank in your neighborhood.
We take great pride in providing our friends and neighbors with the security and trust necessary to form solid banking relationships by focusing the on the quality of the customer experience. Whether you choose to bank in one of our lobbies or you bank via our impressive online and mobile offerings, you are sure to enjoy your experience at WSB..
We recognize that doing the right thing extends beyond banking and we embrace our civic responsibility to respond to the needs of the communities we serve. The team at Western Security Bank is invested in the overall well being and growth of our area and encourage our team members to take an active part in local community and charitable efforts.
We look forward to serving you!
NOTHING SELLS LIKE SUCCESS......YOURS!
Western Security Bank is a division of Glacier Bank, which is owned by Glacier Bancorp, Inc. (GBCI), a regional bank holding company headquartered in Kalispell, Montana.


Glacier proudly operates individual bank divisions that provide world-class financial services to individuals and businesses throughout the Western U.S. Our entire family of banks is available to you whenever and wherever you need us.

The list below provides links to the web sites of all Glacier Bank divisions.

Glacier Bank
Serving Western Montana